Winfield E. Hall moved west after graduating from business college in the early 1900's. He educated himself in the road construction business while working for William Johnson Construction Company. After several years of learning the business, Mr. Hall incorporated W.E. Hall in 1933 and focused the company on building roads, highways, subdivisions, reservoirs and horse racetracks. In fact, W.E. Hall Company participated in the construction of both the Hollywood Park and Santa Anita Racetracks in California.
Then, in 1935, the operation was formed into Pacific Corrugated Pipe Company. As Pacific Corrugated Pipe grew, Mr. Hall summoned the talents of his two sons…Robert "Bob" Ernest Hall and Winfield Earl Hall, Jr. to the company in 1942 and 1945 respectively. It was with their collective vision and commitment to growing the industry that the Halls were successful in building both the industry and Pacific Corrugated Pipe's business.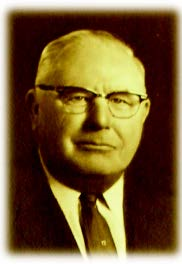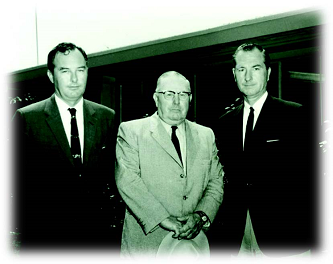 Winfield, Bob and Win Jr. accomplished this by understanding that high quality products provided with courteous and professional service kept customers coming back, and the company has evolved by creating innovations in drainage systems. The high standards that Mr. Hall and his sons put in place over 80 years ago continue to guide our business practices today. We supply our customers with quality products that are serviced with local sales support who deliver on our promises with the highest ethical business practices. We believe that a promise and a handshake are still worth something.
Pacific Corrugated Pipe produces Corrugated Metal Pipe (CMP) and Corrugated High Density Polyethylene (HDPE) Pipe, along with complementary fittings and drainage accessories, at five production and distribution facilities located throughout the Western United States. Additionally, we operate two separate stocking yards. Our administrative headquarters office is based in beautiful Newport Beach, California.
Why Us
Customer Service, Local Expertise, Quality, Innovation, and Trust. These are the reasons Pacific Corrugated Pipe has excelled for over 80 years.