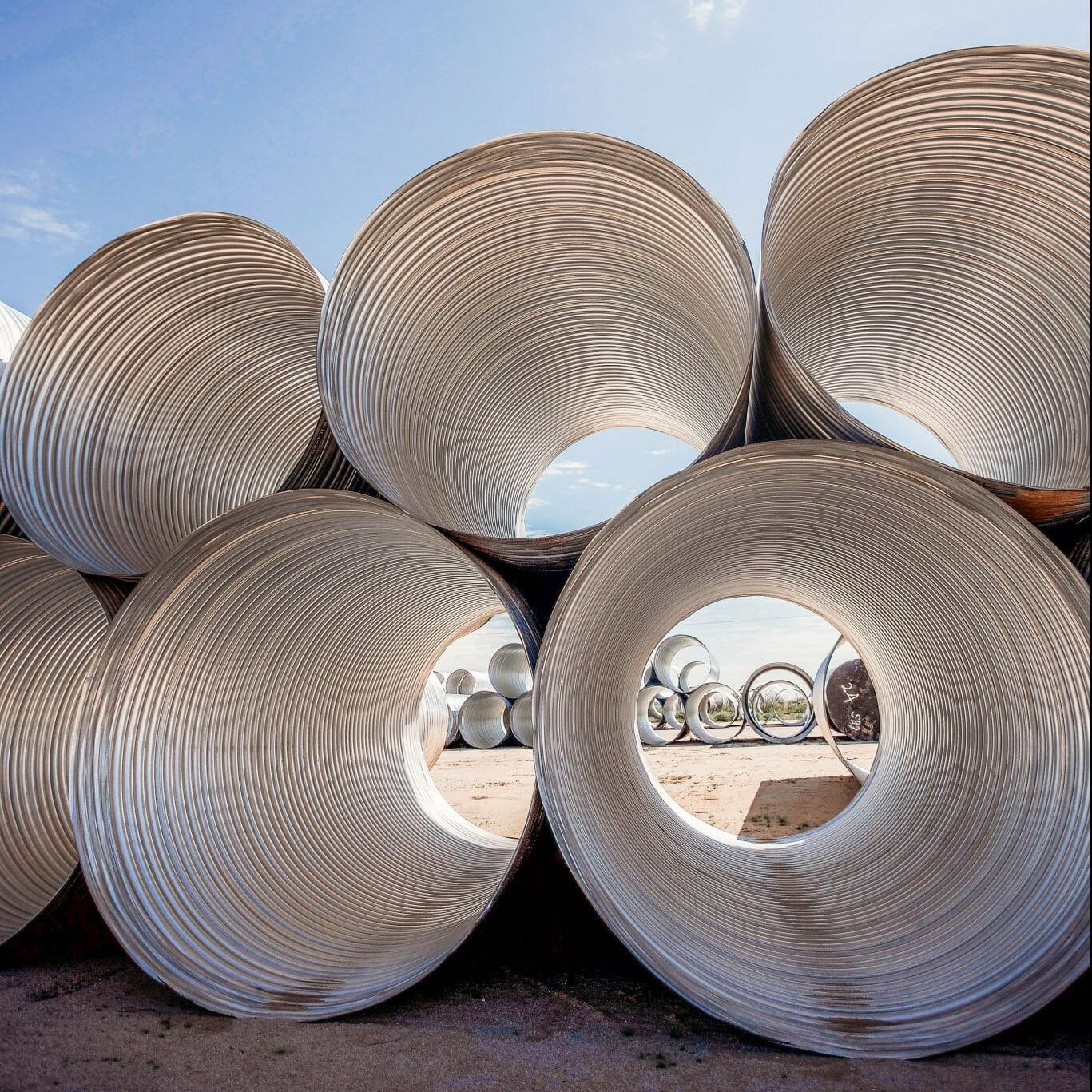 Used extensively in flood control, retention/ detention systems and sewer systems; Corrugated
Metal Pipe is a popular choice because of its economic value, strength and durability.
Steel pipe is usually fabricated in 20-foot lengths: however, sections in other lengths are available. The diameter range usually starts at 6 inches and goes to 144 inches however smaller and larger sizes could possibly be produced as well. Contact your local sales representative for the specifics in your area. We can generally produce gage ranges as follows but this could also vary by location:
.064 inches (16 gage)
.079 inches (14 gage)
.109 inches (12 gage)
.138 inches (10 gage)
.168 inches (8 gage).
The corrugation patterns will vary depending on the requirements of your project and we have the capability of producing several different options including spiral ribbed pipe.